---
Now with a tougher, nitrilon hull! A lightweight, environmentally-friendly 3PSI Innova inflatable kayak for two paddlers - only 31.5 lbs!
The 13 foot Innova Swing-2 N inflatable two person kayak offers reliable performance on flatwater and slow-moving rivers.
The Innova Swing-2 N uses an efficient "tubeless" system which is inherently lighter and inflates to higher pressures of 3 PSI. The higher pressure means that the Swing II is stiffer in rough water and has better paddling performance, while a removable tracking fin keeps the kayak "on course". It's perfect for recreational touring, great for exploring slow-moving rivers, paddling  along ocean shorelines, or mild whitewater/surf.

The newly updated Innova Swing-2 N is now constructed from two materials for the hull and upper deck. The upper deck comprises a PES fabric with a PUR coating, while the hull is Nitrilon. Nitrilon is a high-strength PES fabric that is single coated with an outside synthetic rubber coating and an inner natural rubber-blend coating to increase air retention. Nitrilon is the same material used in the traditional Innova Sunny, Helios and Safari models. A specialized manufacturing process vulcanizes the natural rubber compound on the interior of the fabric, resulting in a durable construction that tolerates high interior pressure, improving longevity as well as making the kayaks more rigid, water and abrasion resistant, without substantially increasing the kayak weight. The main chambers can be inflated to 3 PSI, translating into a stiff inflatable boat that handles responsively. Nitrilon has minimal PVC content, making it more environmentally friendly than standard inflatables using PVC bladders - there is no out-gassing. It also stores compactly when deflated and folded.
The Innova Swing-2 N decks shed water quickly. The deck support system uses aluminum arches fore and aft of the cockpit openings. These arches are set crosswise and provide deck shape and structure. The arches contribute to the stiffness of the Swing for paddling in rough water. These arches can be removed easily for a compact folded package, or left in the kayak for a slightly larger folded size.

Innova inflatable kayaks leave plenty of room for storage or camping gear - bow, center and stern spray decks offer spray protection and provide space for gear stored underneath. The decks have fore-and-aft zippers for ease of gear access and cleaning the boat. Planning a camping trip?  Bungee deck rigging is perfect for storing extra gear within easy reach. 

The Innova Swing-2 N features three  separate air chambers for safety. The valves are high-quality "bayonet" style units set flush with the fabric surface. 

Features:
Environmentally-friendly Nitrilon material

Adjustable foot rests

Bow, center and stern spray decks offer protection from spray

Deck zippers offer access to gear stored underneath.

Seats with adjustable back support

Three main inflation chambers with high-quality spring-loaded military valves

Two carry handles

Repair kit, valve adaptor, tracking fin, instructions.

Handcrafted in Czech Republic


Ability to use optional spray skirts

Pressure relief valve on kayak floor chamber to relieve possible over-pressure

Specifications:
River rating through Class II

Length: 13 ft. 2 in.

Width:  34 in.

Weight:  31.5 lbs.

Air chambers: 3

Capacity: 485 lbs (2 persons and gear)

Packed dimensions:  26x17x12 in.
How to assemble Innova SWING: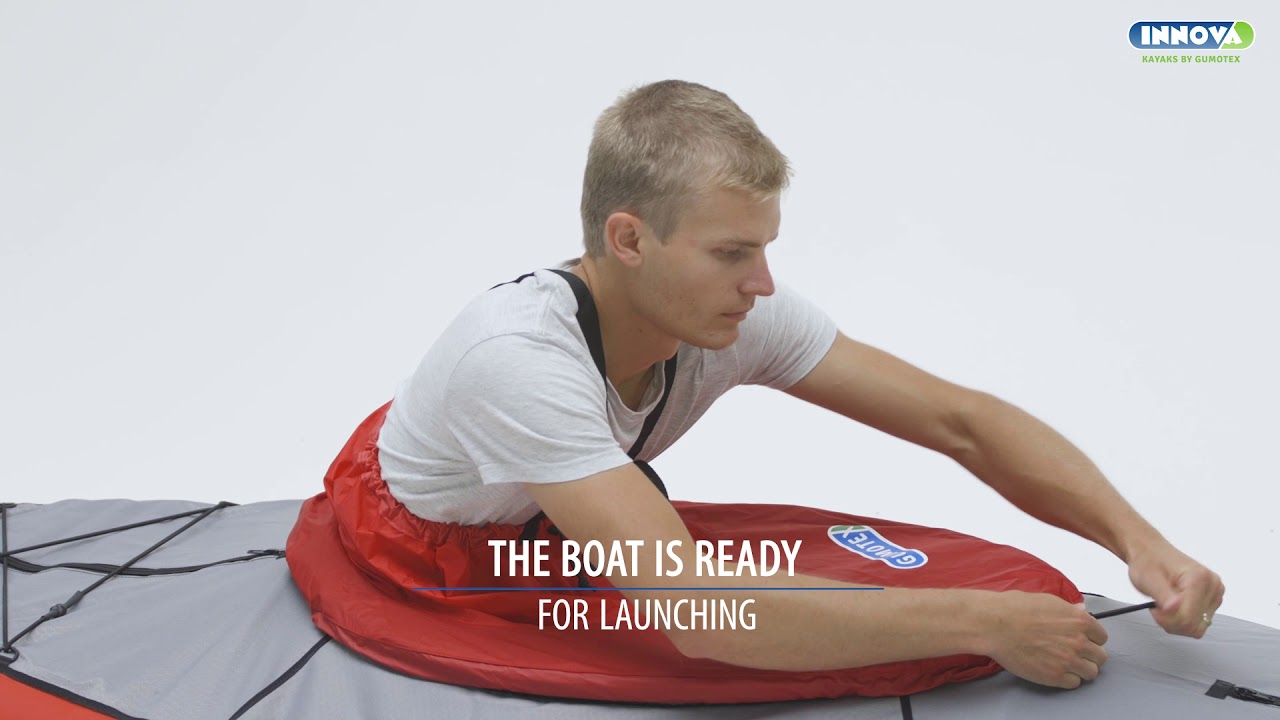 ---
Related Products